Print advertising is still one of the best ways to get your message out to an audience.
Within the state of New Mexico, more than 400,000 people rely on their local newspaper to bring them the news of their communities. You can't simply close out an ad in a newspaper. In fact, many readers depend upon their local newspapers to tell them about specials a business is having.
In New Mexico, there are many opportunities for effective advertising.
In fact, there are many deals that make print advertising effective. And the New Mexico Press Service and its member newspapers also can help you design a campaign that features both print and digital ads.
Here are some of the specials available for spring:
Rio Grande Sun – The Sun has a full calendar of special sections coming in 2019 that are sure to be in the hands of many people in northern New Mexico. Of note, is the Sun's award-winning Visitor's Guide. This magazine will be inserted into papers on April 25, but you will find copies everywhere until April 2020. Not only do the locals hang on to these, but any trip to New Mexico is not complete without a guide. Price for a full page is $565 and smaller ads are much less.
The Sun also has a special on lowriders coming out this summer and plenty of other opportunities throughout the year.
For more information on these specials, click on the flyers or call the New Mexico Press Service at 505-275-1377.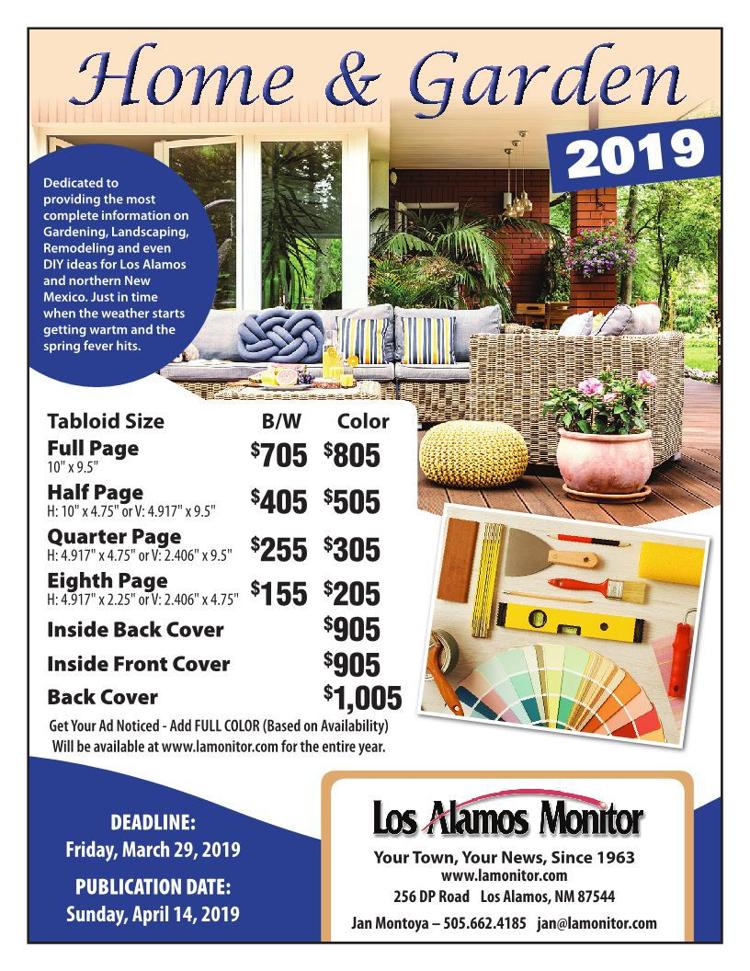 Los Alamos Monitor - Winter never lasts forever and once the snow melts we look forward to getting out and in the garden. The Monitor is producing its annual Home and Garden section on April 14. Space deadline in March 29. Cost for a full page color ad starts at $805 for this tabloid size section.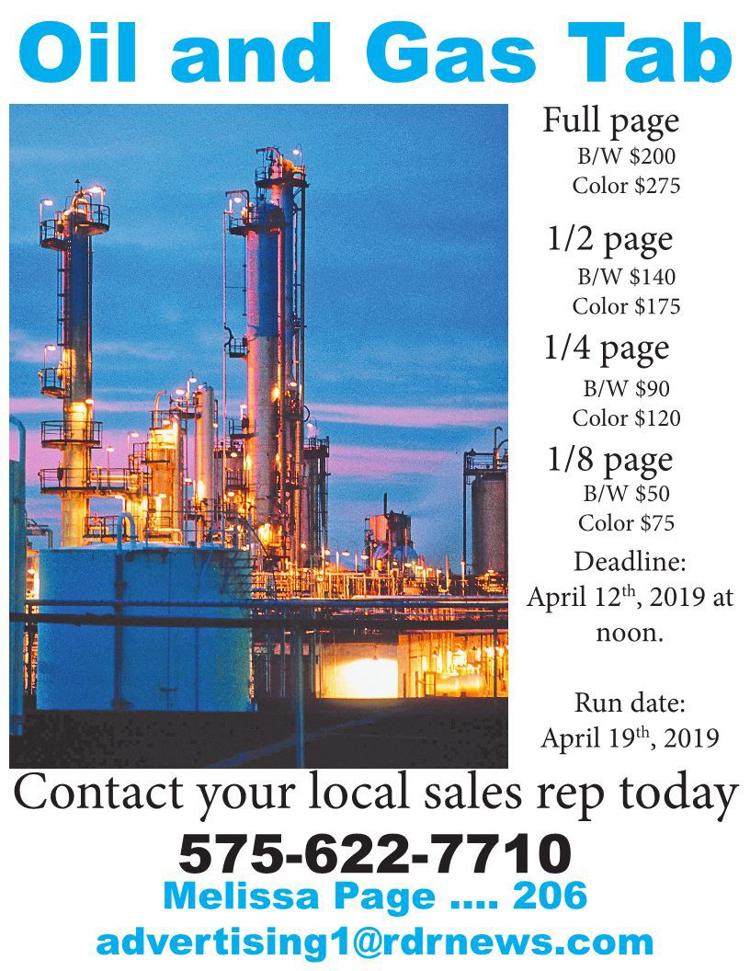 Roswell Daily Record - Southeastern New Mexico is home to one of the largest oil fields in the world. Because of the resources that are mined in this area of the state, the United States does not depend on foreign oil. The Record will explore not only the national and international impact of the Permian Basin oil field, but look at the local impact on communities in the southeastern corner of the state. This is a section that will be around and in the hands on just about everyone in the state - that's a pretty big audience! Cost for a full page ad is $565, so it is well worth the value.
Santa Fe New Mexican - Spring leads us to thinking about getting outdoors for recreation, but we also start to think about what we can do to improve our dwellings. The New Mexican is publishing its Home Excellence special on March 31 and the deadline to get an ad in is March 22 - so hurry to get in on this great deal. A full page ad costs $600.
Remember! New Mexico Press Service can help you place an ad in any newspaper in New Mexico!