New Mexico high school students are invited to come to the University of New Mexico on June 2-5 to learn the ins and outs of newspapers and journalism.
The 2019 version of the workshop will include the same three-day program that gives students a taste of all aspects of print and digital newspaper production. The students will learn from top professionals and educators in New Mexico how to report and write articles for print and online newspapers. They will learn the basics of photojournalism, copy editing,page design and journalism ethics over the course of the workshop.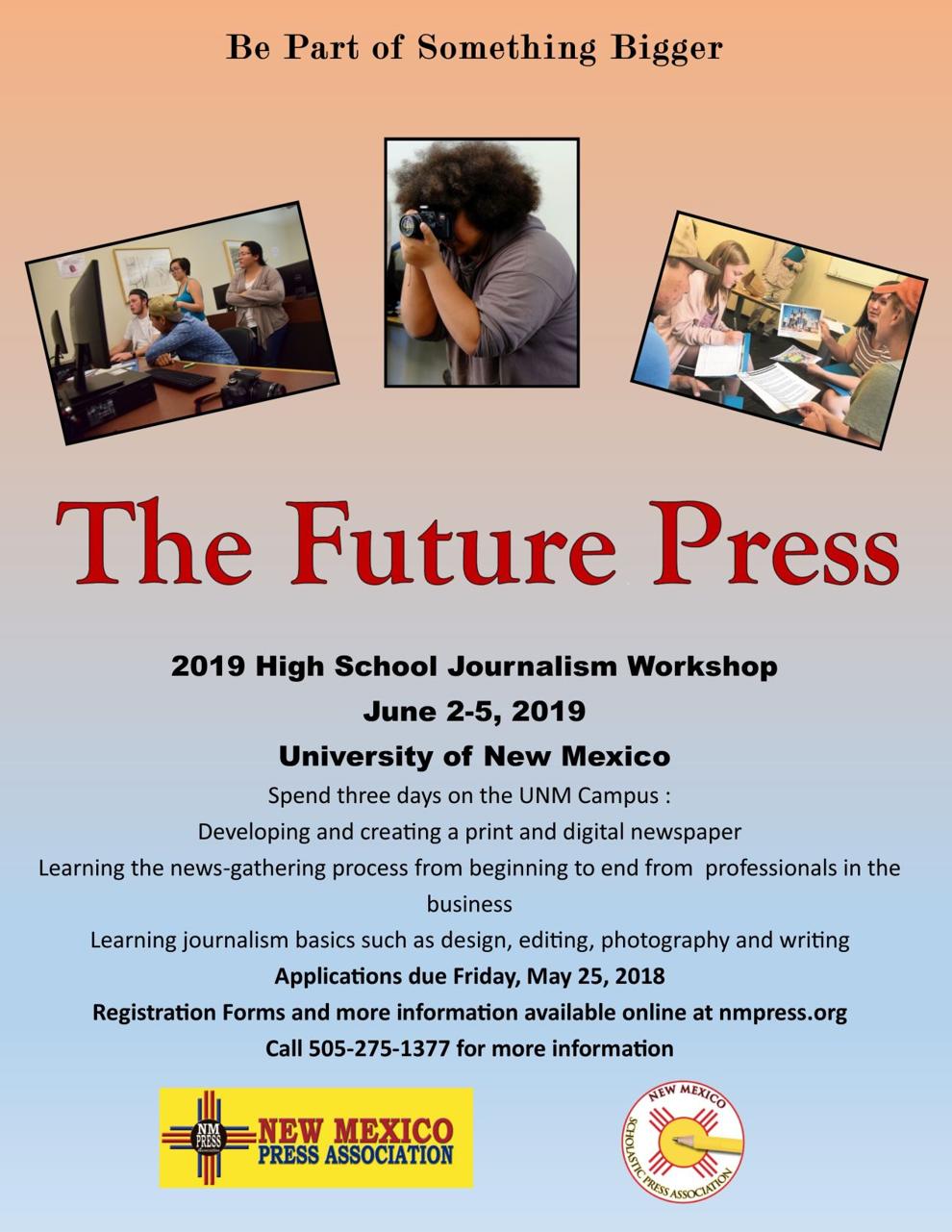 Cost for the workshop is $150, but scholarships are available and no student will be turned away. For the price of admission, students will stay at the University of New Mexico dorms. Meals will be provided.
At the end of the workshop, the students will have produced a print and online version of The Future Press.
For more information, contact Rory McClannahan at 505-275-1377 or by email at director@nmpress.org.