SANTA FE — Karen Moses has held jobs in almost every area of the newsroom in an industry she said appealed to her because it is a job where she could effect change.
Moses got her start as a reporter in the northern suburbs of Chicago. She then became a reporter and regional editor for Gallup Independent. Moses became managing editor of the Albuquerque Journal (ABQJournal or the Journal) in 2001, then was named editor-in-chief in 2017.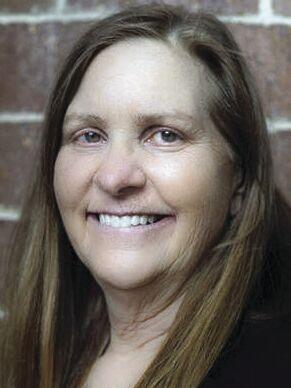 "Since joining the newsroom in 1981, I've been lucky to hold jobs in almost every area of the newsroom. The diverse experience helped prepare me for my current position," Moses said.
Moses graduated from the University of New Mexico with a bachelor's degree in journalism. She is a past president of the New Mexico Press Association and a member of the International Women's Forum. 
"I'm extremely honored to be named to the NMPA Hall of Fame, joining amazing professionals who have dedicated their lives to local journalism," Moses said. "They have truly made New Mexico a better place to live." 
Moses said she feels lucky to have had great role models throughout her career. 
"I am proud of the strong journalism produced by the Journal, and grateful I have been able to play a role in that," Moses said. 
Donn Friedman has worked alongside Moses since she was assistant city editor, while he was on the copy desk at the Journal. 
Friedman said what separated Moses from other editors is that she truly cares about the people in the newsroom. 
"She is super driven and hands on… any obstacles we face, Karen is the first one to say 'what can we do to fix this?' rather than saying 'we can't do it,'" Friedman said.  
Matthew Narvaiz, a Journal staff writer, first met Moses in March of this year. Narvaiz said that historically the Journal did not hire people who were younger, or hire people that did not have years of experience. He said that he is grateful for being given an opportunity to work there at the age of 25. 
"Karen deserves the title of Hall of Famer, 100 percent," said Narvaiz. "I can't think of anyone more deserving of that award than Karen." 
Narvaiz said Moses transformed the newspaper into what it is today and was grateful to be working under her expertise. 
Gabrielle Porter is the Journal's business editor and has worked with Moses since early 2019. Porter said that Moses was a champion of diversity in the workplace and gave space to young reporters. 
Porter said Moses is the product of a different generation of journalism, but always had the paper at heart and adapted to new ways to push for digital access.
"She is incredibly energetic and incredibly dedicated," Porter said. "She is really committed to the future of the Journal." 
Karen Moses was inducted into the 2022 New Mexico Press Association Hall of Fame Luncheon by NMPA members on Saturday, Nov. 12, at the Eldorado Hotel & Spa during the 113th NMPA Convention.
---
Junko Featherston is a half Okinawan American senior at the University of New Mexico. She is a reporter for New Mexico News Port and also interns at New Mexico PBS as a TV Producer.
Questions or concerns? Contact Junko at jfeatherstonabq@gmail.com and @UNMJunko on Twitter.