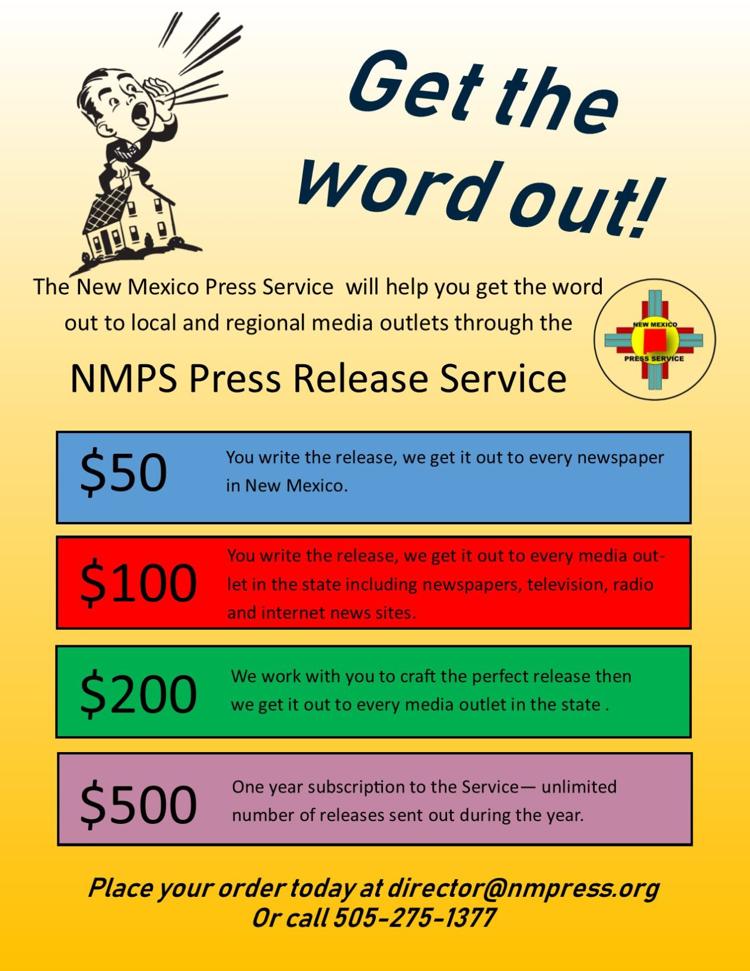 The New Mexico Press Service, a subsidiary of the New Mexico Press Association, offers an easy and inexpensive way to get the word out to media outlets throughout the state.
Through the NMPS Press Release Service, you can have a message sent out to the state's newspapers for $50. But really, the good deal is to become a subscriber. For $500 a year, you can have us craft as many messages you like and get them out to media outlets in New Mexico.
For more information, contact Sammy M. Lopez at 505-275-1377 or email to director@nmpress.org.